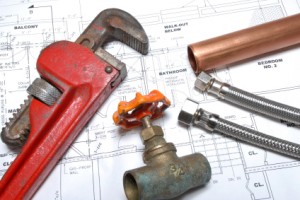 We have a team of highly experienced plumbing contractors capable of taking care of all your plumbing needs. Our professional plumbing technicians are experts at repairing or replacing all types of leaks, toilets, faucets, water heaters, drain and sewer pipes, garbage disposals, fresh water pipes, re-circulating pumps, gas lines, and more. We take pride in nurturing home-grown plumbers through our in-house training program.
On an average, we hire only 1 out of every 12 plumbers in New Jersey who apply to join our plumbing company. We don't hire amateurs or inexperienced plumbers. And with our intensive training program, we assure that each plumber becomes proficient in carrying out plumbing services to the utmost satisfaction of our customers. Background checks are performed on all personnel, and all Coffey employees are drug free and wear photo identification. So where do the 90% that we don't hire go? Somewhere else.
Schedule a plumber now or call us at 1-732-522-0043.
Did you know? Proper maintenance is the key to prolonging your plumbing system's life. Read more about our scheduled maintenance services.