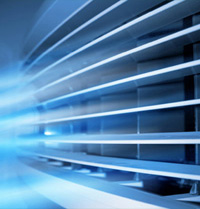 There's nothing more uncomfortable than having an air conditioner go down when its hot. And when it happens, you need it fixed fast!
All of our air conditioning technicians are EPA Certified and continue to receive training on an ongoing basis.
Whether you have a forced air conditioning system, heat pump or evaporative cooler, we can handle any problem that arises. We pride ourselves in being able to manage any emergency and keeping our customers cool throughout the summer.
Schedule an Air Conditioning Technician now or call us at 1-732-522-0043.
Efficiency Saves Money! We also have the a wealth of experience with the newest high efficiency equipment on the market. Some of these systems are so efficient they can save up to 40% of your utility bill. Of course each home is different and that is why every system is designed specifically to your homes specifications and your comfort. Contact us today to learn more! 
Did you know? Proper maintenance is the key to prolonging your air conditioning system's life. Read more about our scheduled maintenance services.