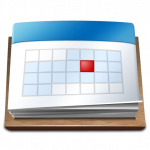 The Coffey Club, Maintenance Agreements
There are three types of Maintenance Agreements: Air Conditioning Service, Heating System Service and Plumbing Protection Program. Each includes one maintenance visit, priority customer status and 25% off all services for one year.
Air Conditioning & Heating System Services
These are customized programs addressing the potential problems we see most often. These Maintenance Agreements are designed for the following reasons:
Reduce the possibility of air conditioning or heating breakdown
Reduce utility and repair costs
Provide preferential emergency service for any and all services
Provide a discount on all your plumbing, heating, air conditioning and electrical repairs
Maintain and enhance your current level of comfort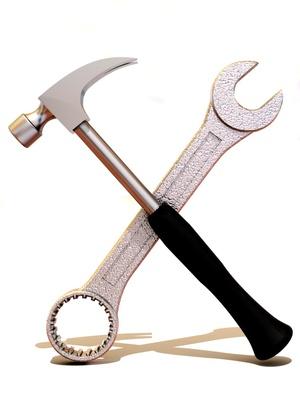 Our trucks are fully stocked "mini-warehouses on wheels" and contain some of the finest, most serviceable fixtures in the industry. We carry Moen Faucets, ISE garbage disposals, Bradford White water heaters and our most popular toilet, the Toto Drake.
Why should you sign up for one of our Maintenance Agreements?
1) $200.00 in free service!
Now for only pennies a day, you can protect your home from costly and annoying plumbing problems.
Once each year, a member of my expert plumbing team will give your home a thorough inspection, and FREE plumbing system adjustments to all connected equipment. The complete list includes up to 100 different items… a $200.00 value alone!
Here are just a few…
All of your toilets are checked and tested for leaks and smooth operation. Any adjustments are FREE!
All of your faucets are tested and must pass a rigid "Performance Test". If they don't, they'll be adjusted FREE of charge!
All of your exposed water lines are checked for any damage.All of the piping under your bathroom and kitchen sinks are checked for any sign of potential water damage.
All of drains are checked above and below sinks for leaks and clogs.
Your washing machine hoses and valves are thoroughly checked and tested.
Your water heater is checked for safety, leaks and signs of corrosion. Water heaters are often a major cause of water damage. Keeping this piece of equipment in top shape guarantees Peace Of Mind!
Any concerns or questions you have about your homes plumbing will be gladly answered.
2) You go to the front of the line!
As a member of the "Coffey Club", you'll go to the front of the line and to the top of our appointment book if you ever need plumbing service.
You'll never wait more than 2 hours for our team of experts to arrive at your home. Same day service from 8am to 5pm and 2 hour service from 5pm to 8am.
3) You get a 25% discount* on any work done!
As a member of the "Coffey Club", you get a whopping 25% discount* (a preferred rate) should you ever need us for any work done.
You also get a 2 year guarantee on any and all repairs and replacements.
No other plumber in the book will give you great specials and service like that!
4) Your membership is "free" for 30 months!
Your membership is only $6.95 per month.
For the first 30 months, your accumulated monthly membership dues are credited toward any future service.
For example; If you've been a member for two years, you have accumulated more than $230.50. If you want a new faucet,water heater or plumbing service, you can credit 100% of the membership dues you've paid towards the purchase or service cost. In other words, your membership as well as the preceding three benefits cost you nothing… you can't lose!
Our "Coffey Club" promise

As a member of the "Coffey Club", your home is protected from the annoyance of leaky faucets, clogged toilets and broken water lines. If a problem does occur, you'll go to the top of our service list. You will be priority-service protected every hour of every day from water damaging plumbing emergencies. If you move within our market area, you may transfer your club membership to your new home or it can be transferred to the new owner.
*Discount excludes larger bid work such as whole house repiping, etc.